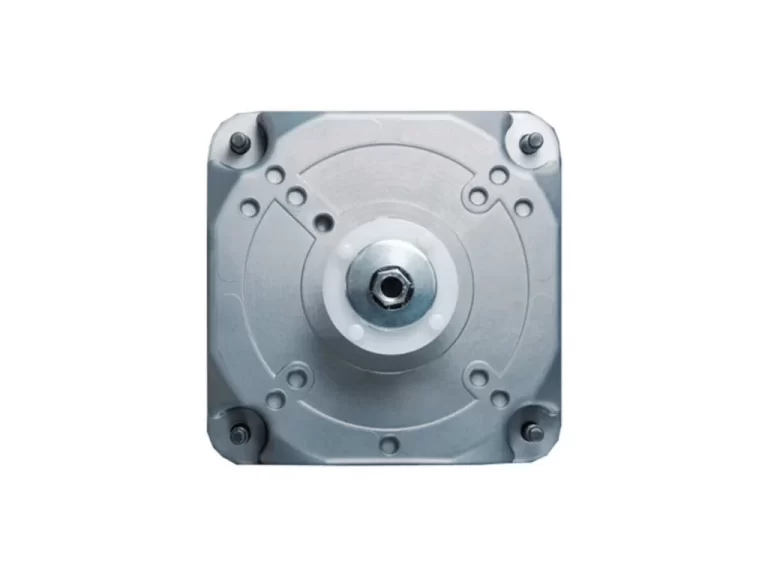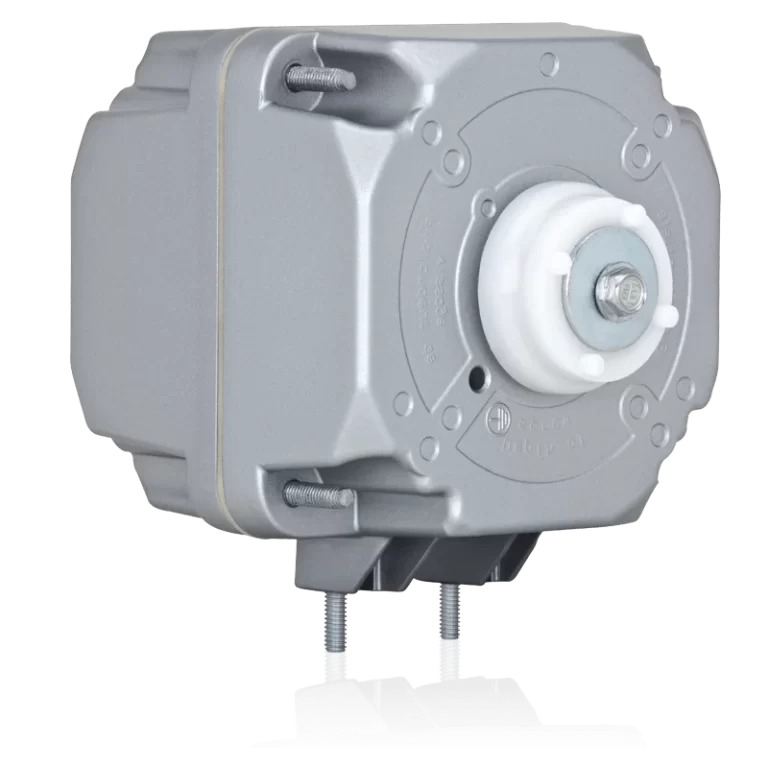 EBM-Papst Refrigeration
Fan Motor
Description
Huge energy saving potential can be particularly found in applications where fans must operate for long periods of time, e.g. refrigerated counters, bottle coolers and underfloor convectors. The iQ motors from ebm-papst are a particular good option in such cases: Thanks to GreenTech EC technology, energy savings of up to 70% can be achieved with the same or better effectiveness compared to existing split phase motors.
Features
Material: Cast aluminium housing
Flow direction: blow or suction (depending on propeller blades used
Rotation: counter-clockwise as viewed from the end of the shaft
Protection class: IP54
Insulation class: "H"
Installation position: Any
Type of operation: Continuous operation (S1)
Bearings: Maintenance-free ball bearings
Motor protection: Electronic
Electrical connection: Mains cable
Protection category: I
Accessory installation: Protective grille and wall ring are attached to the protruding threaded end pieces on the A side.
Propeller attachment: Attachment to the motor shaft uses a plastic adapter pieces with drive pins and an M4 screw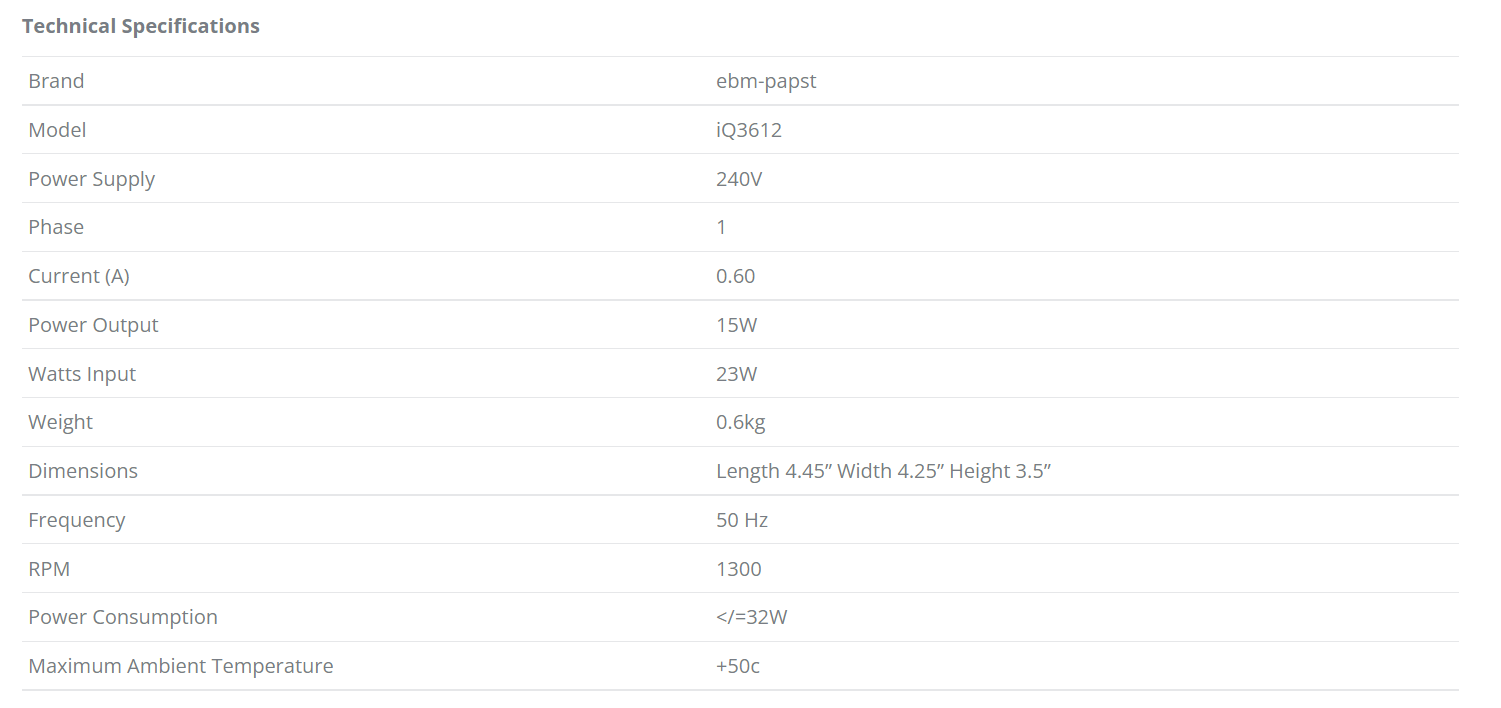 Product Under VEU
Government Scheme
Refrigeration is a significant cost for some businesses. Older commercial refrigeration units powered with inefficient motor-driven fans use more energy than energy efficient refrigeration fans sold today. It's possible to reduce these costs by upgrading to more efficient technology.
The Victorian Government is committed to helping Victorian businesses reduce their energy costs. We are helping you receive rebates or discounts through businesses accredited under the program (Accredited Providers) for purchasing more efficient refrigeration fans.
All Victorian businesses which have an older cool room, refrigerated display cabinet or freezer, are eligible to participate.